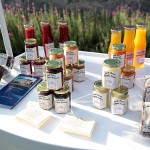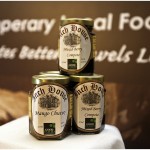 Inch House is surrounded by a working farm. 250 acres of oats, barley & wheat are grown each year and harvest time starts in late August and into September.
John and his son Joseph work hard right the way through the year to store, dry and roll the grain for re-sale to local farmers throughout the winter and spring of the year.
Inch House also proudly produces Garden Potatoes for the local market as well as supplying the busy restaurant with top quality Record Potatoes all year round.
Nora and the chefs have worked together to create a range of homemade chutneys, dressings and sauces to compliment our Traditional Black Pudding.
Here are some serving suggestions: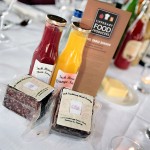 Create your own Black Pudding Salad with Potato Wedges and then drizzle with balsamic dressing or why not try a slice of Black Pudding on the barbeque, pop it in a wholegrain bap with some chutney and a little garden salad. Bon appetit!
Honey Mustard Vinaigrette